In the light of the virus spread in the UK we shall temporarily suspend our coffee mornings at the hall until further notice.
We have with your support been raising funds for Cornwall Blood Bikes enabling fast courier services to hospitals for blood transfusion.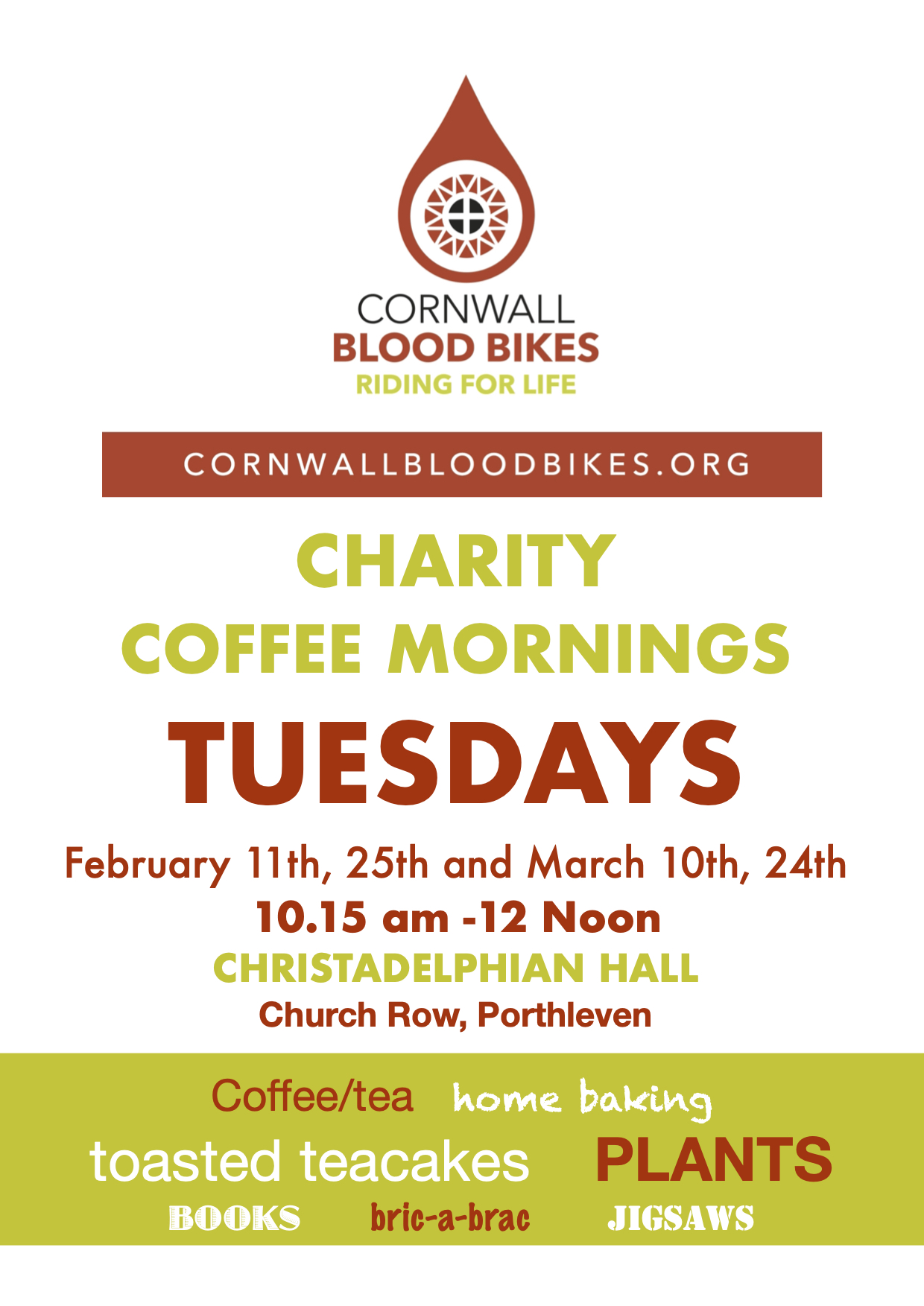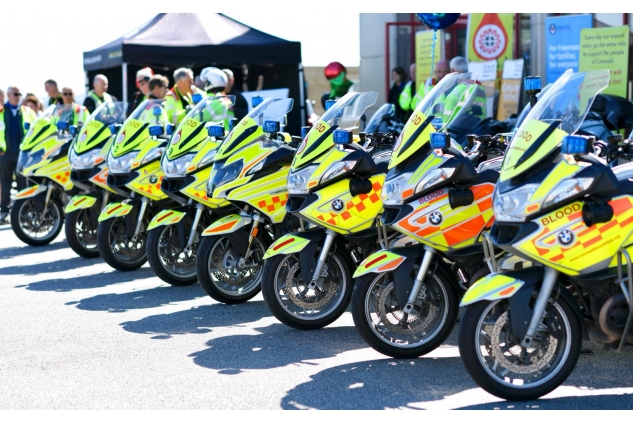 Cornwall Blood Bikes home page
Our December and November Coffee mornings aimed to raise money for the Cornwall Air Ambulance appeal. 100% of your money goes towards their target of £2.5m to be raised by 1 April 2020
See how the appeal is going here
A big thank you to all in the village who helped raise £515 for iSight Cornwall a local charity that supports those with sight loss. You may remember Cornwall Blind Association. This is the same charity with a long standing heritage that goes back to the days of mining.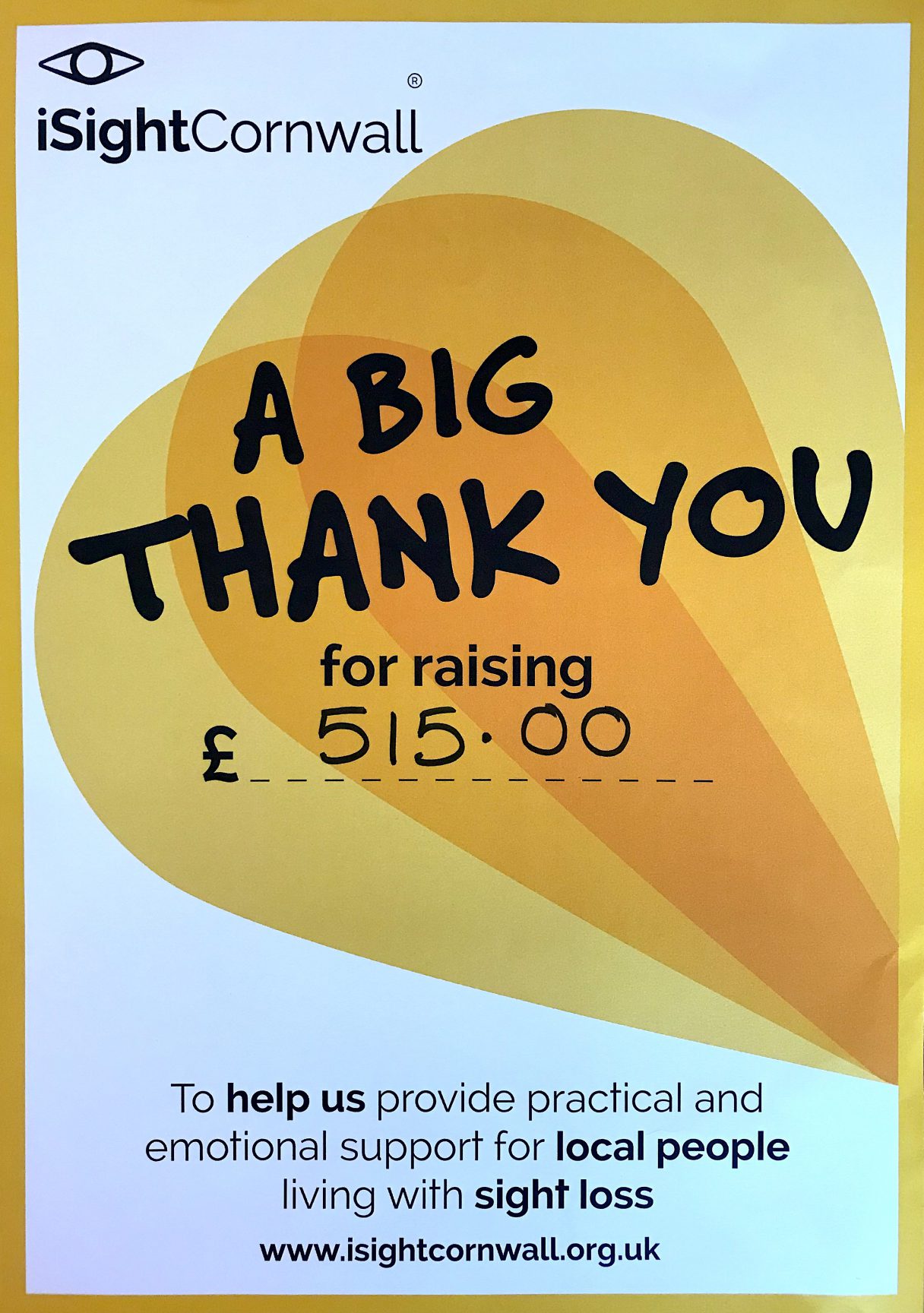 During the 3 Coffee mornings in September you raised amazing sum of £596 for Macmillan cancer support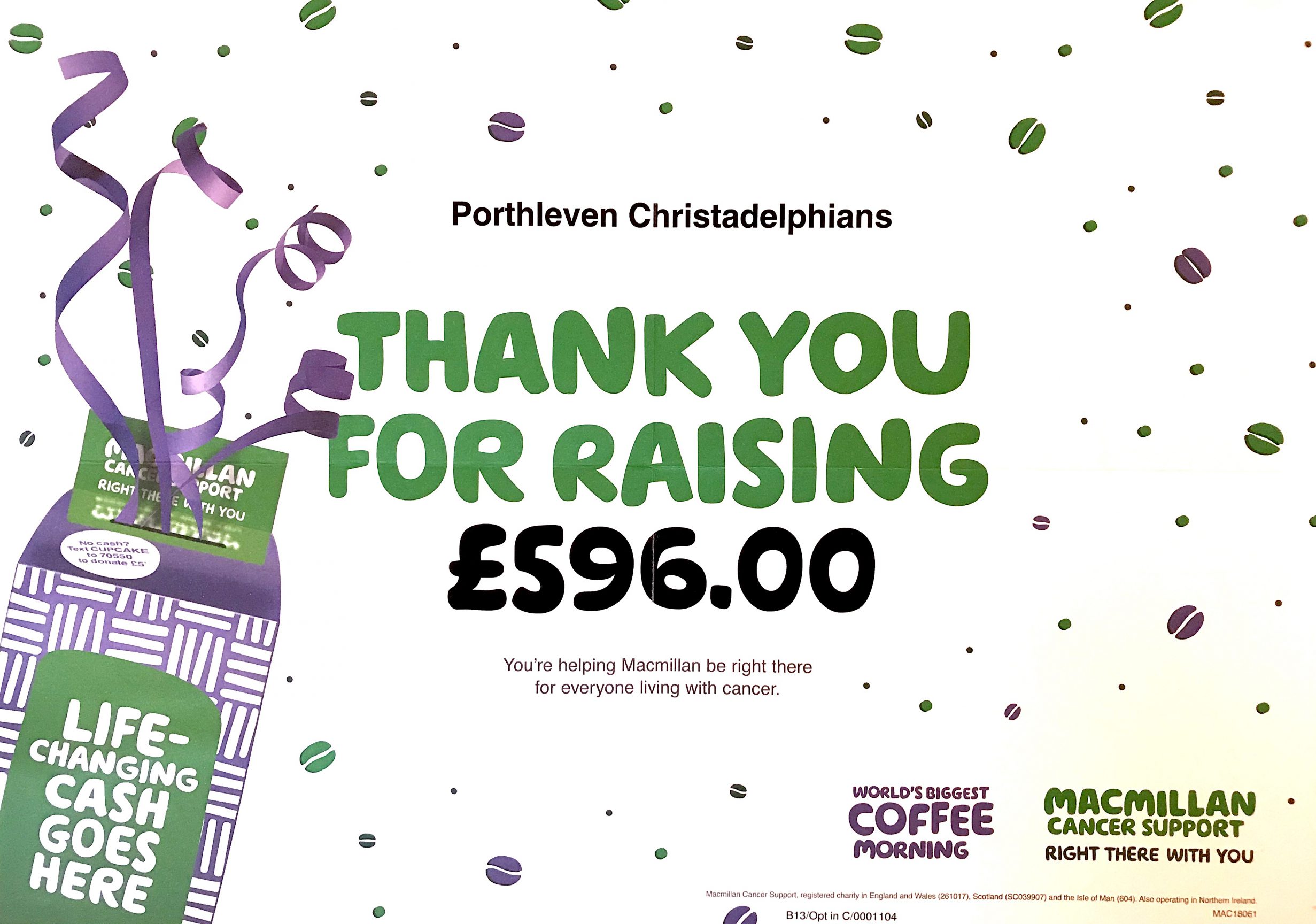 During the first 2 weeks in August you raised £390 for our cream tea Tuesdays for the much used and needed new air ambulance
During June you raised £535 for the National Coastwatch Institution – An entirely voluntary organisation working with the coastguard and providing visual and radio support where manned coastal stations have been closed due to cut backs.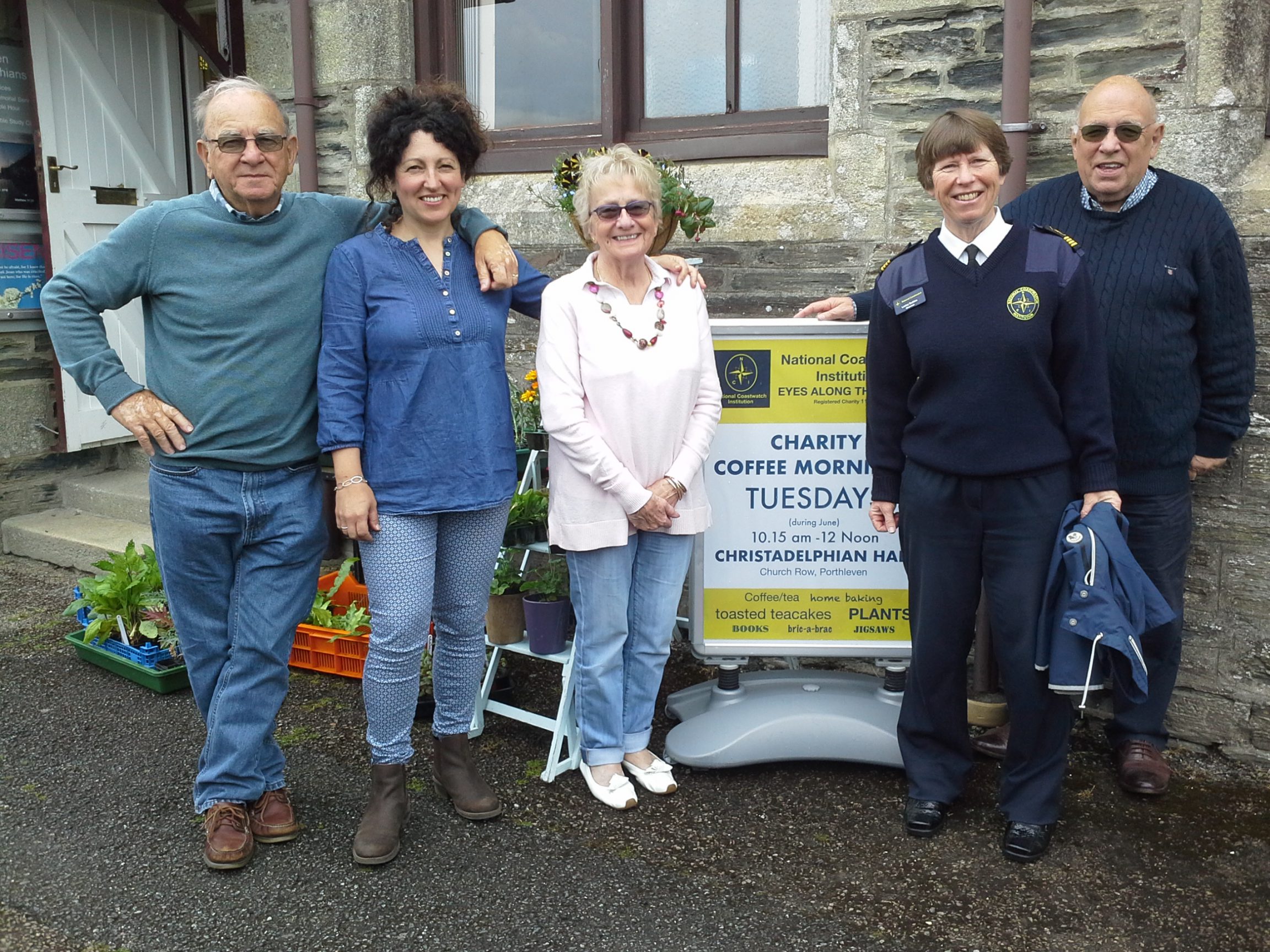 National Coastwatch Institution history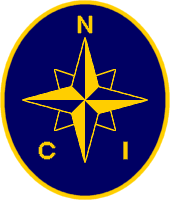 Our Coffee Mornings during the month of March were to raise funds for Children's Hospice South West. With your support we raised £570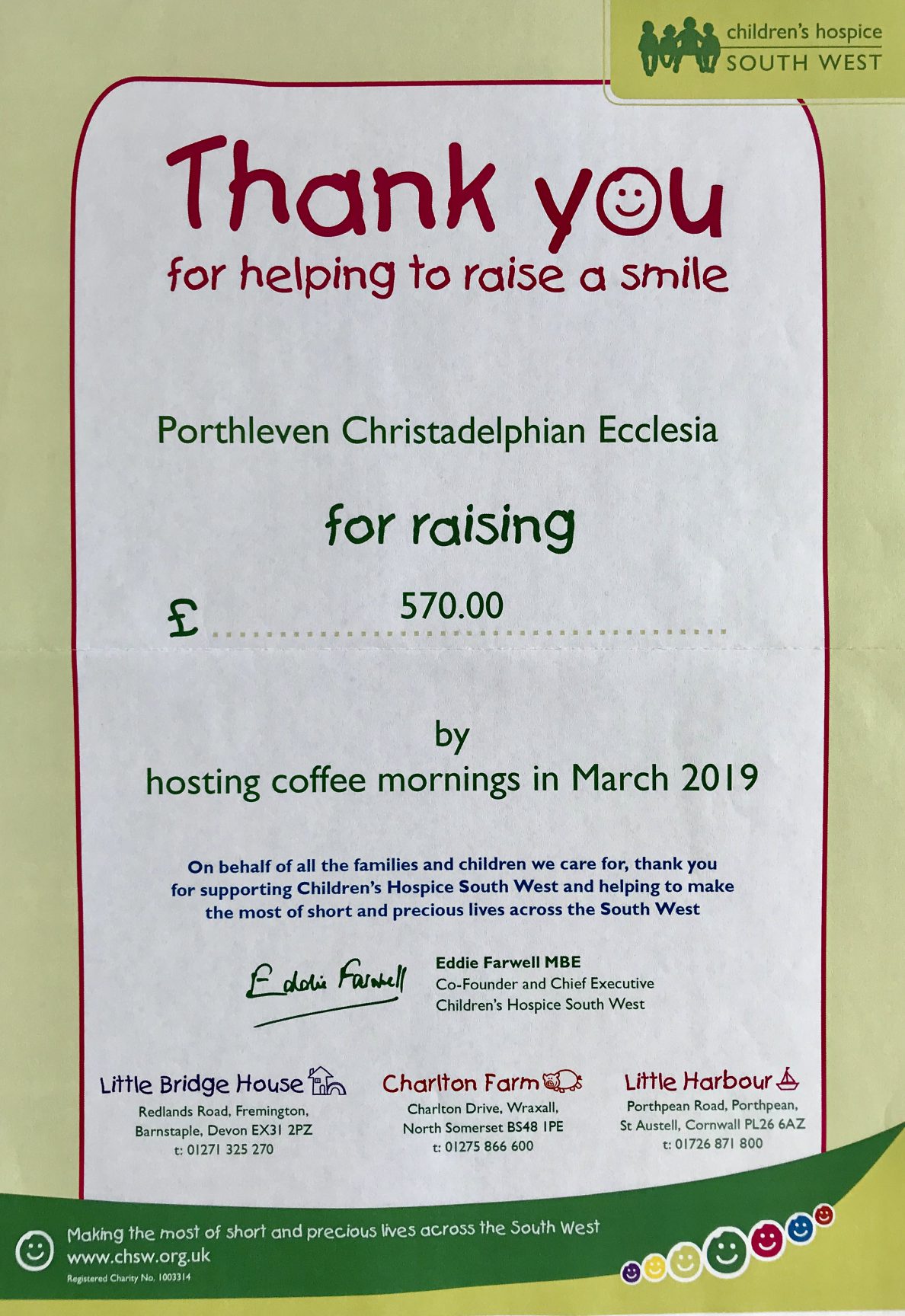 An enormous thank you to all in the village who supported our Coffee Mornings at the Christadelphian Hall in February to raise funds for our much required new Air Ambulance. With your generous donations we raised £1000 towards the the next generation AW169 aircraft.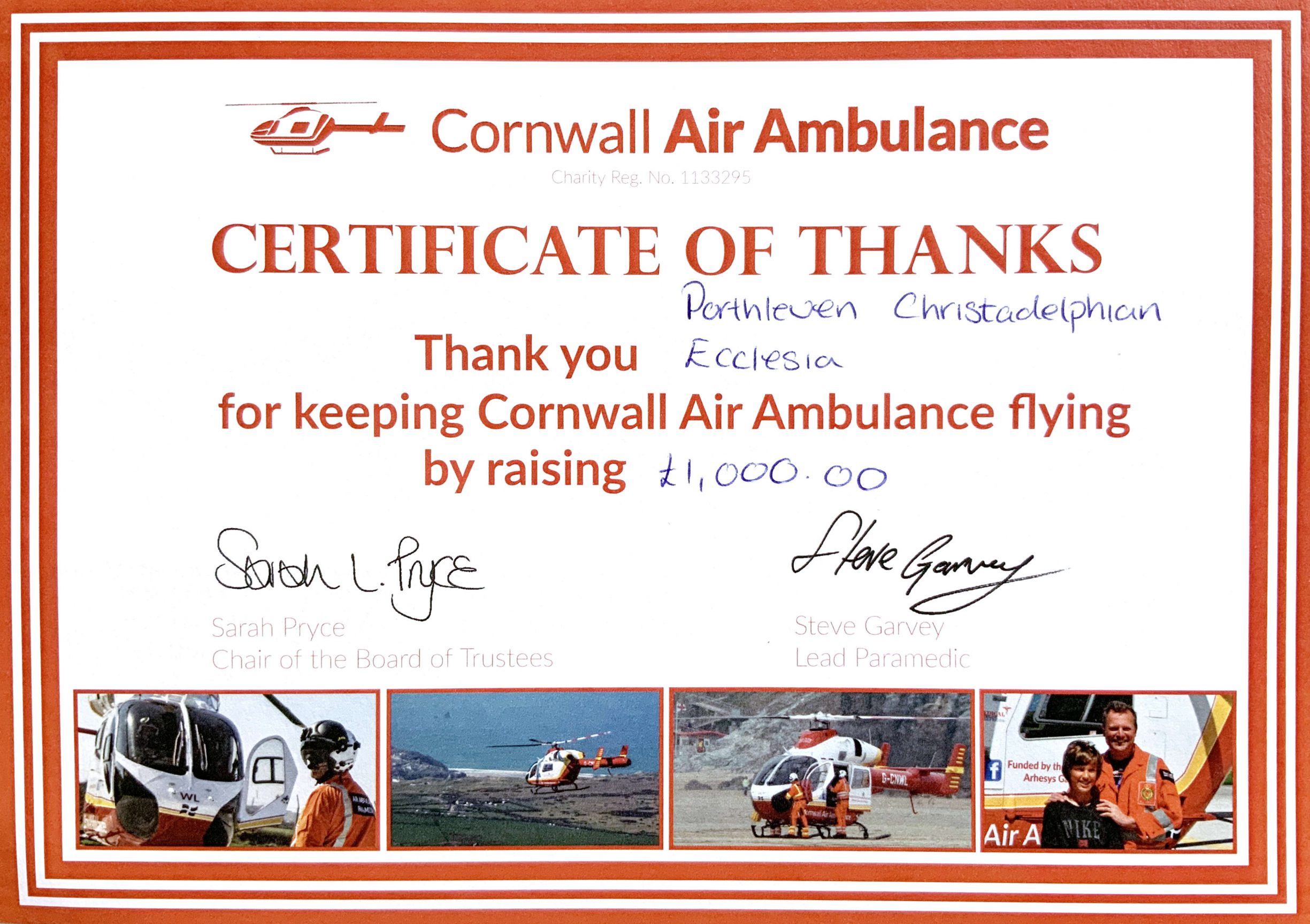 Thank You !
---